2022 Stock Market Challenge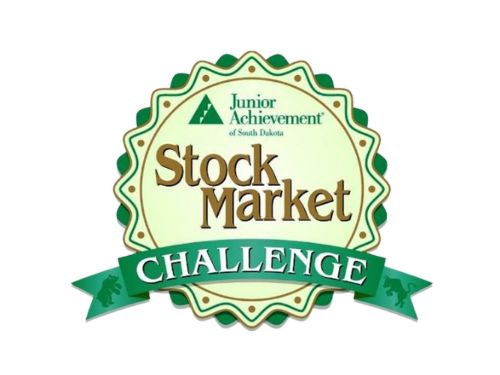 JA Invest for Your Future will provide high school students an opportunity to learn about investing, savings, retirement, time value of money, and how the stock market works.
Join us for the 2022 Stock Market Challenge as we return to the Sioux Falls convention center
Event Completed!

When: Wednesday, April 27, 2022
Where: Sioux Falls Convention Center
Time: 6:00 PM CT
This unique & high-energy event brings together adult professionals for a night of fun and friendly competition, where the stakes are high, and competition is fierce.

Your sponsorship will not only allow you to compete but will also allow high school students to participate and compete against each other during the student event held prior to the adult/evening event.
Become a Sponsor!
Sponsorships for these events are critical for Junior Achievement to continue providing life-changing programs to students in our community. These programs are delivered at no cost to students. You can make a difference in the lives of these students by participating in this world-class event!
Contact us
to get more information on how to sponsor a JA Event!