JA Invest for Your Future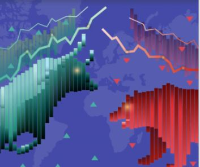 This program is administered by JA of South Dakota
Implementation:
Classroom Based
Pillars of Student Success
Financial Literacy
High Financial Literacy
Entrepreneurship
Minimal Entrepreneurship
Work Readiness
Minimal Work Readiness
JA Invest for Your Future
provides high school students an opportunity to learn about investing, savings, retirement, time value of money, and how the stock market works. JA volunteers share real-life experiences to showcase the importance of starting early to save money for retirement. Students play an in class computer simulation (created by Future Financiers) throughout the course of the three visits. Some of the students have the opportunity to advance to a live student event in the spring to compete against student teams from other schools. Even though not all of the students advance to the live competition, all students gain valuable information during the in-class program.
Program Concepts
Compound Interest, Diversification, Dividends, Initial Public Offering (IPO), Investing, Mutual Fund, Portfolio, Retained Earnings, Retirement, Risk Management, Savings, Stock, Stock Market
Skills Students Learn
Analyzing/Applying Information
Calculating
Critical Thinking
Decision Making
Interpreting Data
Planning
JA Invest for Your Future Simulation Training
Alignment with State and National Standards
Request a Presenter to Teach Curriculum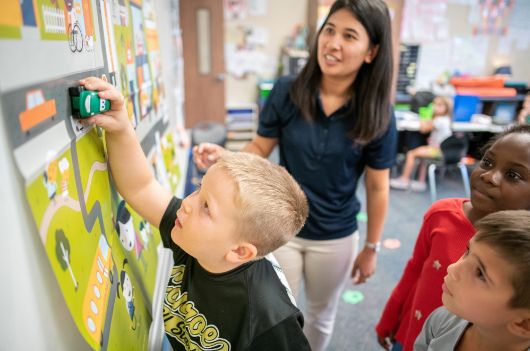 Junior Achievement lessons are delivered by volunteers from the community. These presenters are prepared by JA to facilitate engaging learning activities that focus on financial literacy, work and career readiness, and entrepreneurship. This results in an enriched learning experience that helps students make the connection between what they learn in school and the world outside the classroom.
Steps to Request a Presenter

1) Request Info
Once you've decided to have a JA volunteer in your classroom, fill out the form on this website. You will receive information on next steps.
2) Pick Schedule
You will be able to coordinate a schedule that works for your class either online or in conjunction with a JA representative.
3) Meet Presenter
Once a volunteer is identified for your class, JA will connect you with the presenter to discuss roles, expectations, and logistics.
4) Empower Students with Standards-Based Education
After all details are in place, the JA volunteer will deliver lessons to your students either virtually or in-person.