2022 Brookings Golf Scramble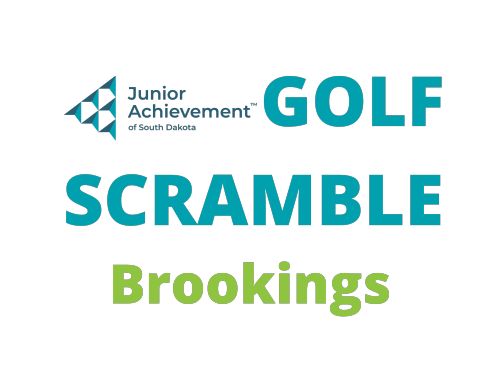 Event Completed!

When: Thursday, June 02, 2022
Where: Edgebrook Golf Course
Time: 12:00 PM CT
Golf scrambles are a great way to get out of the office and support JA! Perfect for entertaining clients or getting together with a couple of buddies.

-Registration @ 12pm | Start @ 12:30pm
-Awards & prizes to follow.
-18-Hole Golf Scramble | Pin Games | Mulligans | Raffle
-4 Person Team - $400 entry (Supper included)

Not a golfer? Sponsorships are available!

Executive Sponsor (Sold) - Falcon Plastics

Raffle Sponsor - ($200-$500 item donated)
- Listed on raffled item
- Listed on rule card

Hole Sponsor - $200 (36 available)
- Marketing located at hole
- Listed on rule card

Game Sponsor - $100 and donated prize
- Marketing located at game site

Pin Prize Sponsor - $50-$100 (9-18 available)
- Marketing at pin prize flag
- Named sponsor on score card for pin prize

Visit jasd.org for more details

TEAM REGISTRATION/PAYMENT
- Want to pre-pay with credit card? Continue below with card info!
- Want to be Invoiced? Enter Promo Code: INVOICE
- Want to Pay Day Of? Enter Promo Code: PayDayOf

Questions?
-Tyson Leite (605) 690-0790
-Robyn Jensen (605) 692-5501
-Janice Sutera, Sr. Manager - Investor Relations
janice.sutera@ja.org | (605) 336-7318
Become a Sponsor!
Sponsorships for these events are critical for Junior Achievement to continue providing life-changing programs to students in our community. These programs are delivered at no cost to students. You can make a difference in the lives of these students by participating in this world-class event!
Contact us
to get more information on how to sponsor a JA Event!